Politics and Insights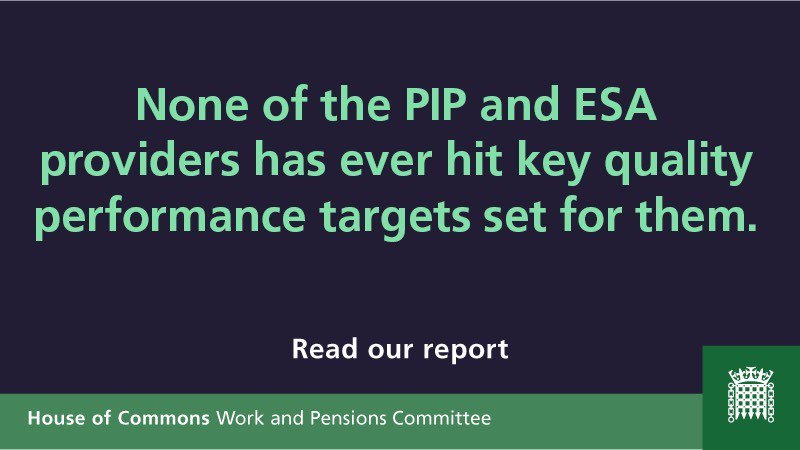 Yesterday, the government published the latest Work and Pensions Select Committee report on PIP and ESA Assessments. This is an utterly damning report, highlighting a lack of quality, consistency, transparency, objectivity and fairness from the government's PIP and ESA incredibly expensive outsourced assessment regimes.
The report highlights failures by the private contractors, Atos and Maximus, to conduct accurate assessments, and substantial failures in the DWP's decision-making – both the initial decisions about benefit awards and mandatory reviews were all too often found to be lacking in facts and accuracy. 
The report document says: "We heard many reports of errors appearing in assessment reports. Such experiences serve to undermine confidence amongst claimants. So does the proportion of DWP decisions overturned at appeal. At worst, there is an unsubstantiated belief among some claimants and their advisers that assessors are encouraged to misrepresent assessments deliberately in a way that leads to…
View original post 2,794 more words